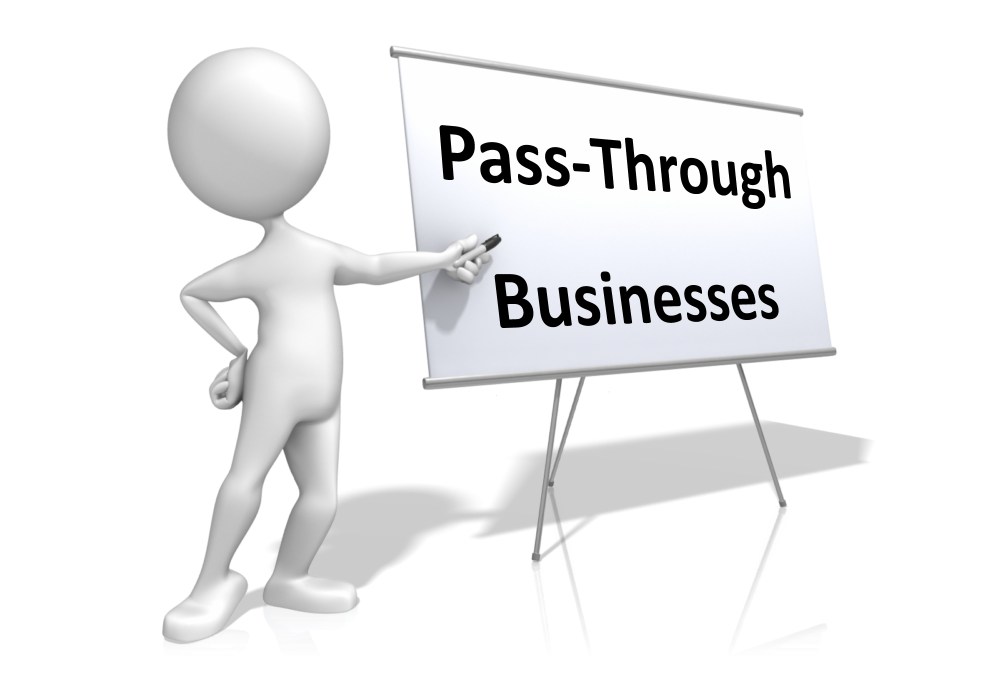 My last post focused solely on individuals and the tax law changes impacting their tax return.  This post deals with small business owners operating under one of the following business structures:
Sole proprietor (Schedule C)
LLCs–can be taxed as sole proprietor, partnership, or S-Corporation
Partnership
S-Corporation
Potentially rental real estate "businesses" (Schedule E).  I say potentially because this is somewhat of a gray area with more guidance needed.
After much back and forth of tax plans, the law that came down for taxation of these pass-through entities (business income taxed at individual rates and not corporate tax rates) was to give a straight-up 20% deduction of qualified business income.  Sounds good, right? Here comes some nitty-gritty fine details with more regulations sure to come in the future.
Below the line deduction—The QBI deduction will be below the line, or after adjusted gross income on page 2 of the 1040 but will not be part of itemized deductions.
Qualified Business Income (QBI)–Basically the net income from your business.  If you are an S-corp it is net income without regard of reasonable wages paid to you.  If a partnership this is net income before guaranteed payments.  QBI does not include investment income such as short/long term capital gains, dividends, or interest. QBI is figured on a per business and not per taxpayer basis.
Overall Limitation–The deduction is limited to the lesser of 1) 20% of the combined QBI of the taxpayer or 2) 20% of taxable income minus net capital gain.  This provision is included since capital gains are taxed at a favorable rate and the QBI deduction is intended to get your tax rate similar to the favorable new corporate rate.
W-2 Limitations–If your taxable income is under $315,000 MFJ or $157,500 (all other filers) there is no limit to your 20% QBI deduction.  If taxable income is above this threshold, then the deduction is the lesser of: 1) 20% of QBI or 2) the greater of 2A) 50% of allocable W-2 wages or 2B) 25% of allocable W-2 wages plus 2.5% unadjusted basis of property.  For more complexity, this limitation is phased in for the first $100,000/$50,000 above the threshold.
Specified Service Businesses–If your business is a service business (ie law, accounting, finance, etc but NOT engineers or architects) then you are subject to the W-2 limitations above for your QBI deduction if your taxable income is above $315,000/$157,500 and then the deduction completely phases out above taxable income of $415,000/$207,500.
QBI Loss–If you generate a loss in your business and have net income the next year, the prior year loss combines with the current year QBI for computing the QBI deduction.
The take away from this QBI deduction is if your taxable income is under the $315,000/$157,500 threshold the 20% calculation is easy if you don't have a ton of capital gains.  If above the income threshold, please consult a tax professional for calculations.