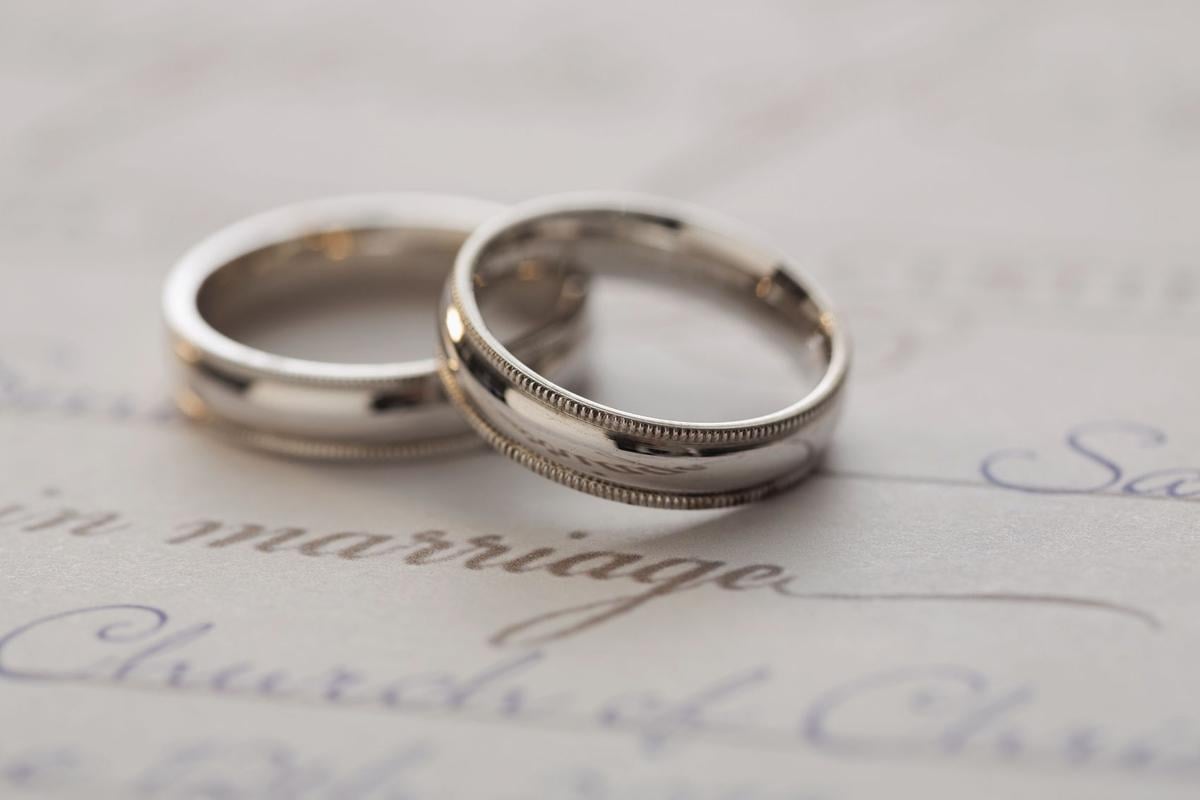 To quote one of my all-time favorite movies The Princess Bride (must read with an intoned lisp), "Marriage, marriage is what brings us together today." What brings us to part 2 of 3 for filing status are the filing statuses of Married Filing Joint (MFJ) and Married Filing Separately (MFS) with a brief nod to Qualifying Widow(er).
Married Filing Joint (MFJ)
To decide what your filing status should be, ask the basic question: as of December 31 of the tax year, are you legally married?  If the answer is yes and you are not legally separated or living apart for more than six months of the year (for marital reasons and not different job locations), you can choose to file MFJ or MFS.  MFJ means that income and other tax items from both spouses get combined into one tax return. Both spouses put their names at the top of the return.  Even if one spouse doesn't have any income, both spouses get listed at the top of the return and not as a dependent or something else. Both spouses need to review the return and sign as both are liable for the items put on the return.
A few not as common scenarios for filing MFJ:
Common Law Marriage:  If you live in a state that recognizes common law or the common law marriage began in a state that recognized it (Alabama, Colorado, DC, Iowa, Kansas, Montana, Rhode Island, South Carolina, Texas, Utah and potentially others) and you "hold yourself out to be married" which means that you tell the community you are married, call each other husband and wife, use the same last name, etc. you can file MFJ.
Death of Spouse: You are considered married for the entire year in the tax year that your spouse dies and can file MFJ.  If you remarry before year end, you would file MFJ with your current spouse and file an MFS return for the deceased spouse. For subsequent tax years, refer below to Qualifying Widow(er).
For tax year 2018 the standard deduction for MFJ is $24,000 with no deductions for exemptions under the new tax law.  The tax rates are: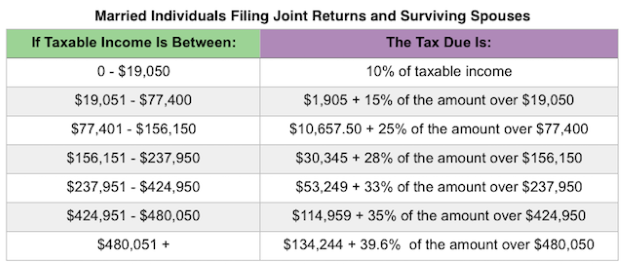 Married Filing Separately
Now on to MFS.  Generally speaking it is more beneficial to file MFJ than MFS.  Most often I see couples filing MFS due to the following:
Split tax liability: one spouse has a troubled background with the IRS and the other spouse just doesn't want to touch it.
Marital Issues: mostly when the couple will be divorcing but the decree hasn't become official yet and they want to start splitting tax liability issues.
Student loans: one spouse has an income based repayment plan for student loans and their spouse makes too much money.
With filing MFS each spouse is responsible for putting their own income and other tax items on their own tax return. If the couple have children, they decide which return to put the dependents on (each child can only be on one return as a dependent).  Keep in mind a few special tax rules for MFS:
Dependent Care Credit not allowed
Earned Income Tax Credit not allowed
Student Loan interest deduction not allowed
Lifetime Learning Education Credit not allowed
If one spouse itemizes deductions on their return, both have to
Tax rates higher than MFJ
For tax year 2018 the standard deduction for MFS is $12,000 with no deductions for exemptions under the new tax law. The tax rates are: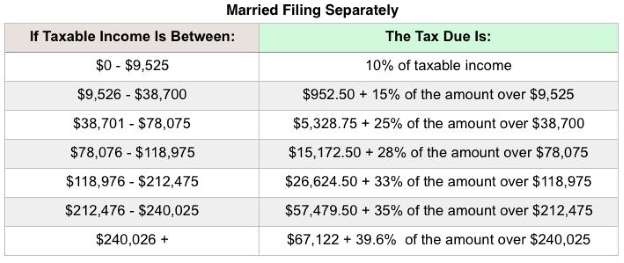 Qualifying Widow(er)
For the two years following the death of a spouse you can retain the tax benefits of MFJ by filing Qualifying Widow(er) if you have a dependent child. The child must be your child or stepchild that lived in your home all year and you paid more than half the cost of keeping up the home. Example: If your spouse died in 2017 and you had a dependent child in tax years 2018 and 2019, if you don't remarry you can file as Qualifying Widow(er) in 2018 and 2019.
Standard deduction and tax rates for 2018 are the same as MFJ above.
Is your head spinning yet about filing status? If not, soldier on to Part 3 where we will cover Head of Household (HOH).